Graduated WSU 1958
Won 6 letters: Football (4), Wrestling (2)
Co-Captain Football 1957
All-Conference Football 1957
2nd Team All-Conference 1956
Member of Conference Champion
Football Teams 1956 & 1957
Captain Wrestling 1956-57 & 1957-58
2nd NIC Championships 177 pounds 1957
3rd NIC Championships 177 pounds 1958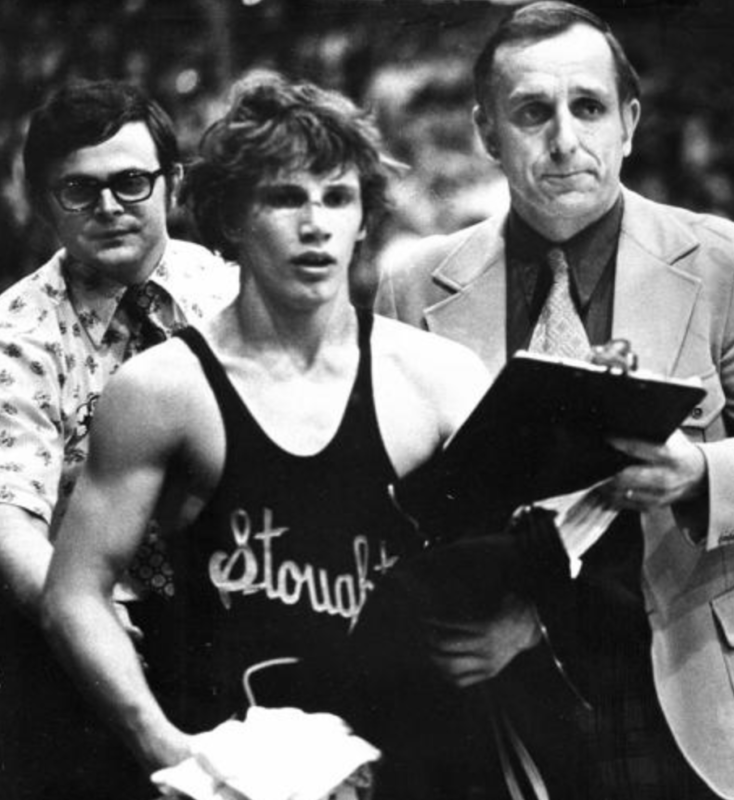 LaVerne M. Pieper became known as a player-coach during his football and wrestling days at Winona State Teachers College. "Vern impressed everyone he met with his unusual maturity, his quiet, but determined leadership and his genuine concern for his fellow students," as one fellow student put it.
Those qualities garnered him honors while at Winona and helped lead his teams to success on the field and mat. It was during his teaching and coaching career in Wisconsin, especially at Stoughton High School, where those qualities truly came to light.
Pieper's career started at Richland Center, Wis., High School where he began the wrestling program and within four years had built the program to where it placed third in the state tournament — the start of a long line of successes at the state tournament level.
From there, Pieper made his mark in Stoughton where his wrestling teams won seven state championships, and placed either second or third seven times from 1962-1994. His coaching abilities and leadership led to 28 individual state championships. Two of those individuals would later become Olympic silver medalists and wrestling coaches at the Big Ten Conference programs of Wisconsin and Ohio State.
Since his departure from Winona, Pieper received many honors both in athletics and for his community, educational and religious areas of involvement.